Brank eMenu - Restaurant Digital Ordering
- the most powerful Restaurant Digital Platform in the world -
Open the 7 titles below and read the amazing features Brank eMenu offers you:
When we talk about the basic variations that exist, we think the of platform types, types of devices on which the menus are implemented and the types of designs basic elements.
PLATFORM TYPES – there are more Platform Types as well as combinations of these Platform Types:
The guest can freely scroll through the entire menu without the ability to place orders themselves. When a guest wants to place an order, he will, with the help of the button "Call Waiter" on the screen, invite the waiter for order.

The guest can scroll through the entire menu and place orders directly to bar or kitchen without waiting for the waiter. Staff will deliver order to the table. Guest can call the waiter to make an order if it wants, no matter what the order can be done independently. You can test this method, press or scan QR code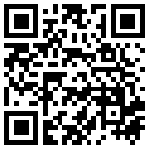 In this mode, the waiter take orders from guests by tablet or mobile and use them for placing orders directly to POS. This mode is perfect for restaurants who would like to keep traditional paper menus on their tables or for guests having View Only Mode. This mode providing staff higher efficiency.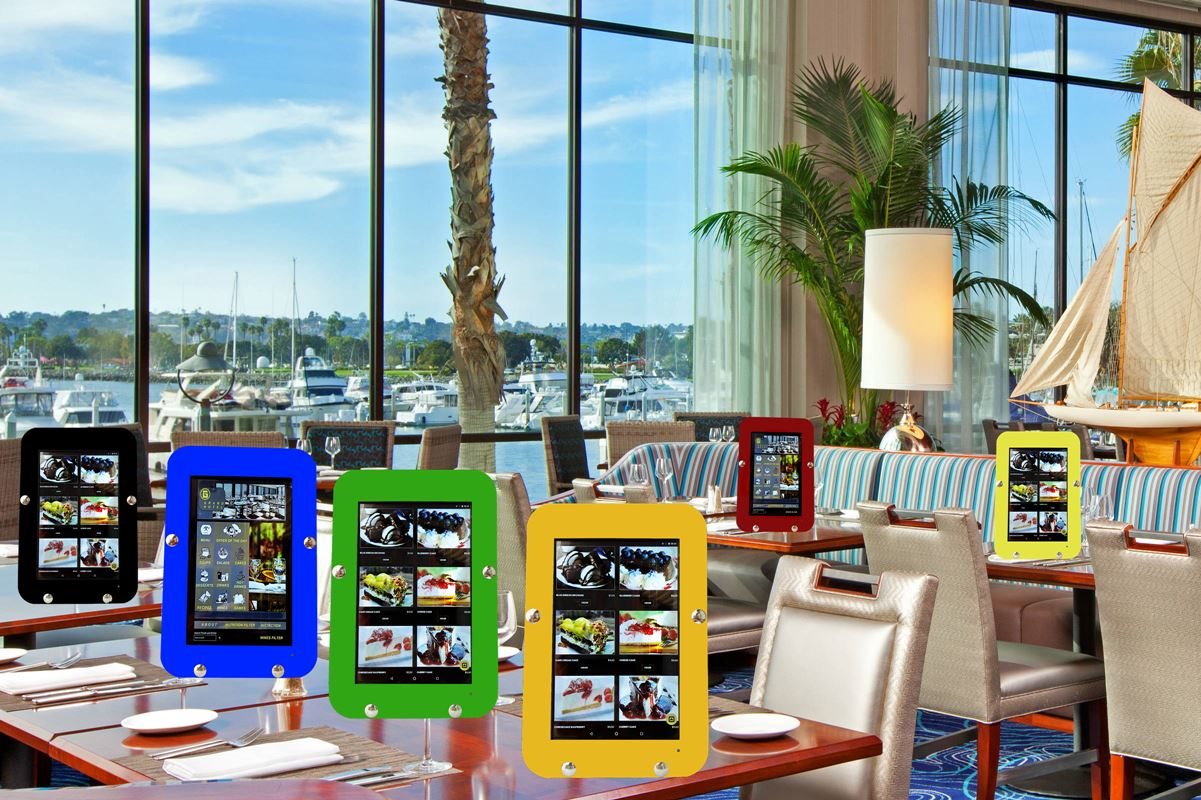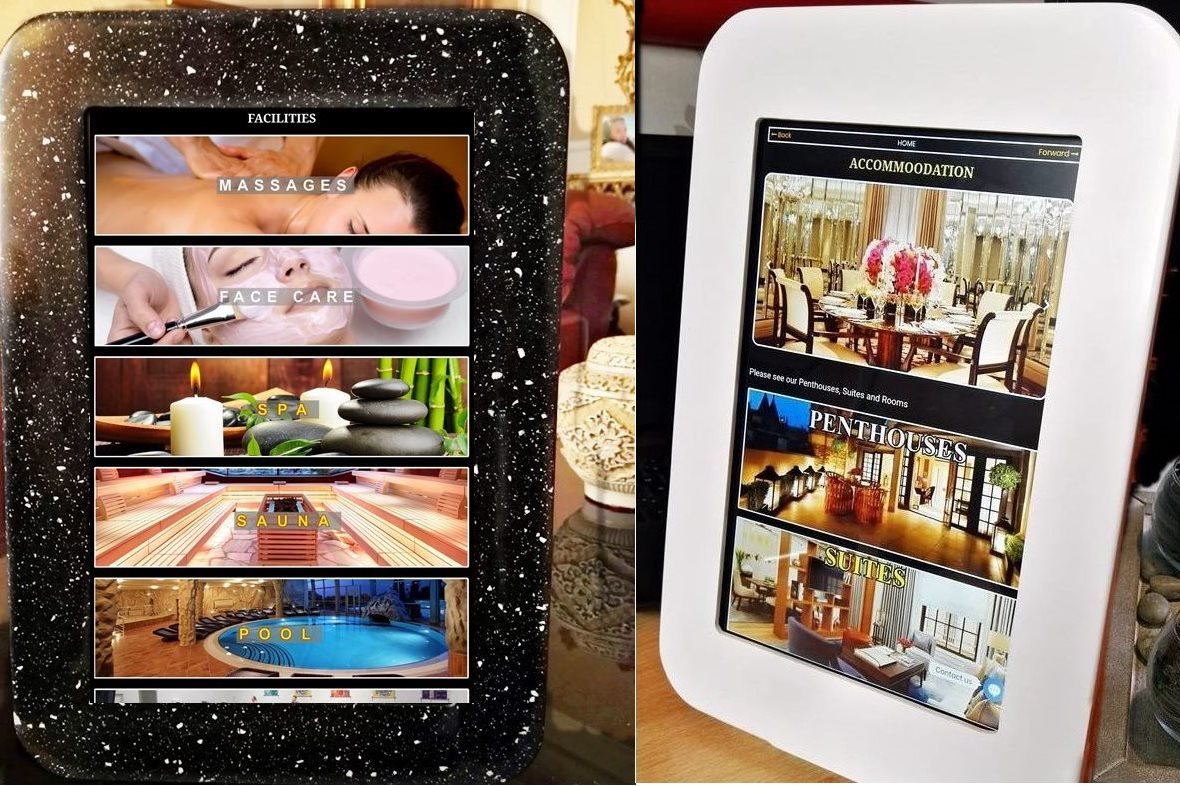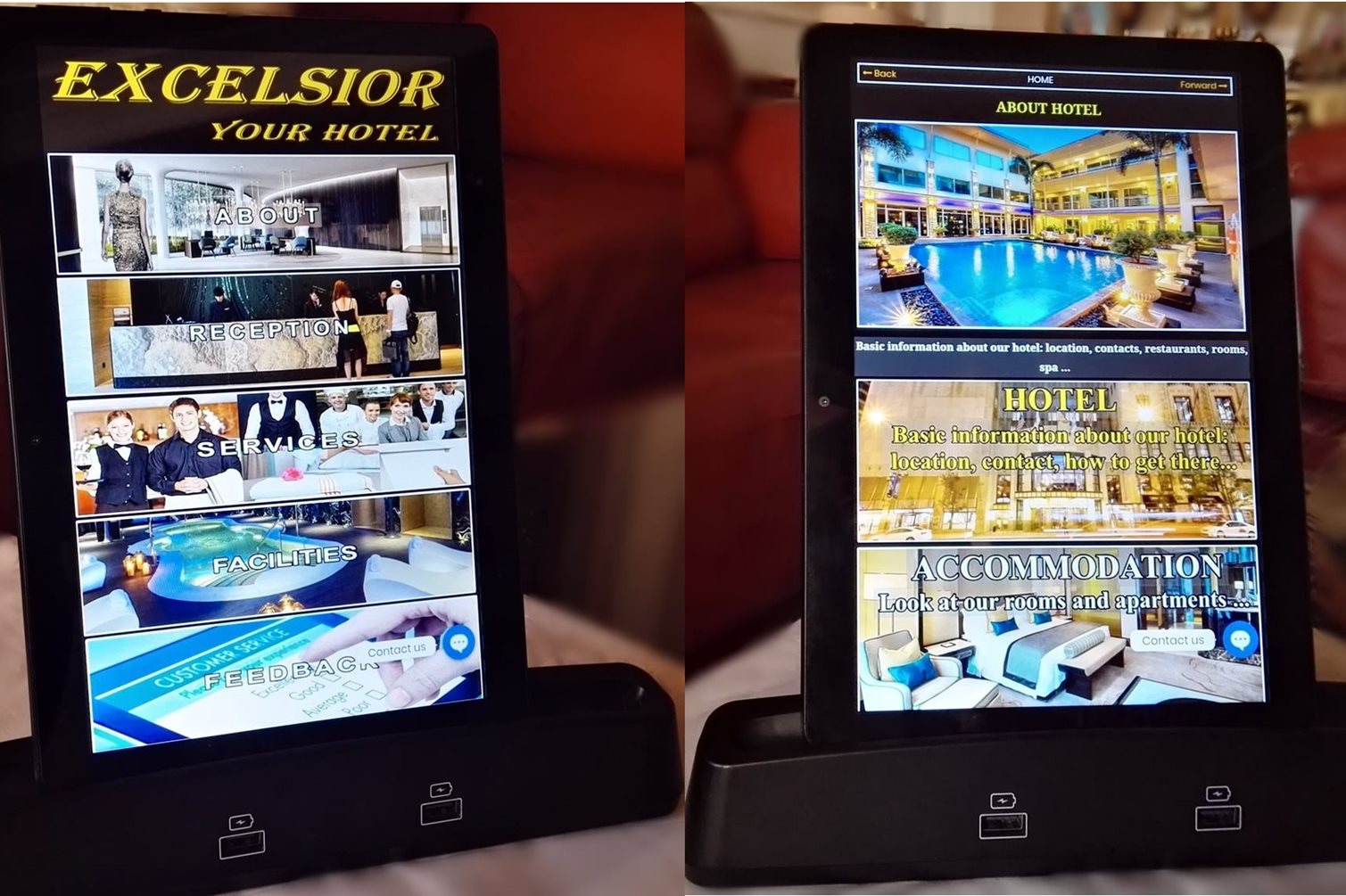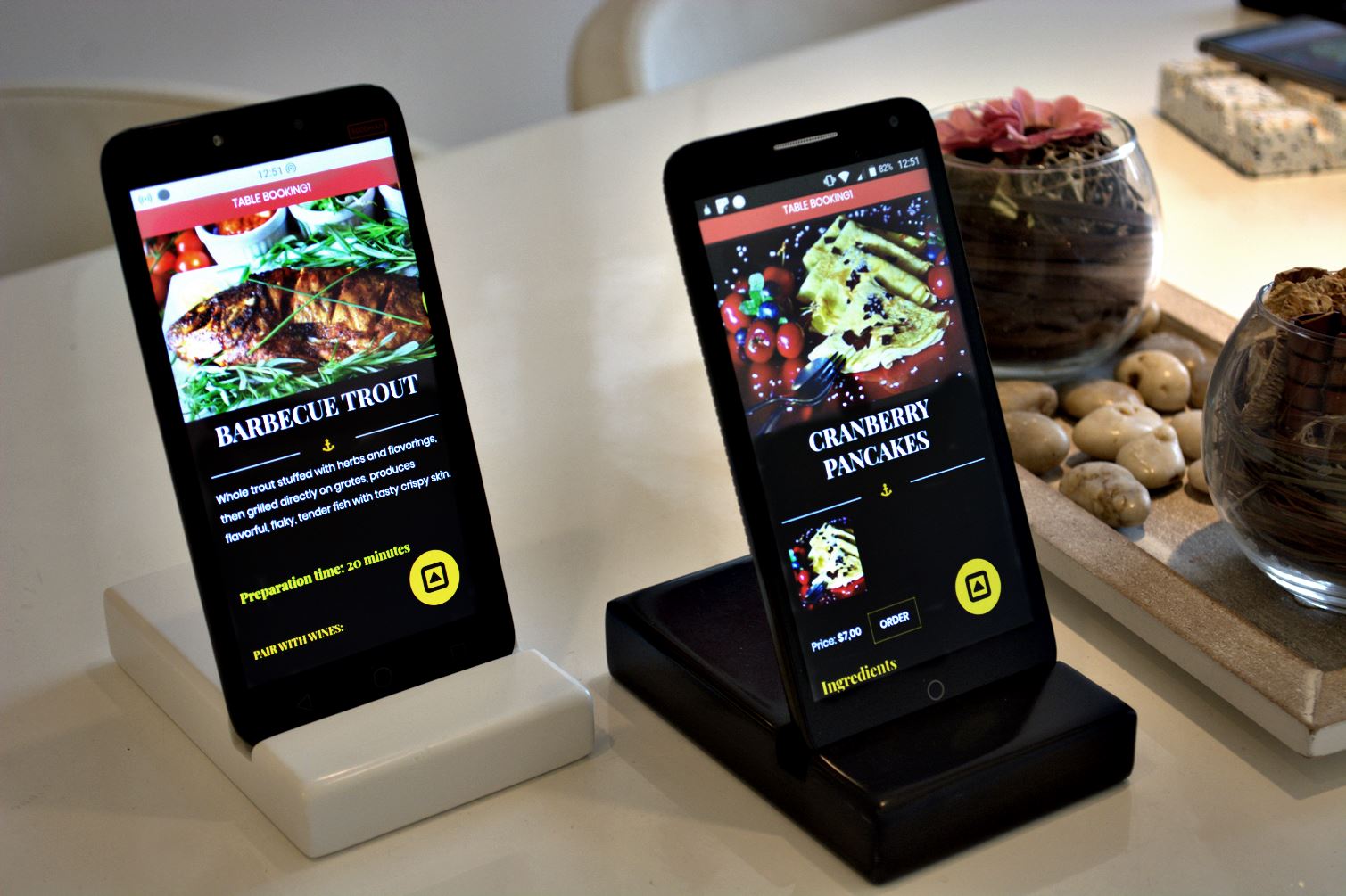 DEVICES – as devices are used mobiles or tablets and holders.
Mobiles: the guest can use their own mobile or restaurants mobile that the restaurant puts on the table or waiter brings to the guest.
Tablets: the guest gets the tablet from the restoraunt with ready menus. There are several versions Tablet Menu depending on the look of device.
Holders for these devices developed by our designers can be viewed here or in the DEVICES in the menu at the top of the page
Brank eMenu has 4 platform elements to which various types of design can apply:
HOME PAGE DESIGN – Home page layout. Check out some suggestions from our designers.
CATEGORY PAGE LAYOUT – every restaurant has food and drink categories. These categories can have different designs. Take a look at some variants.
PRODUCT PAGE LAYOUT -each product is presented in a unique way, see how the product presentation looks.
WINE PAGE LAYOUT – Special attention is paid to wines. Look at the way wine is presented.
NOTE: You can view these examples by clicking on the titles above or in the submenus found in DESIGN in the menu at the top of the page.
Brank eMenu consists of three parts:
GUEST PART
ADMIN PART
OPERATOR PART
You can see what these parts are for and how they work by clicking on the titles above or the submenus in "FUNCTIONS AND ELEMENTS" at the top of the page